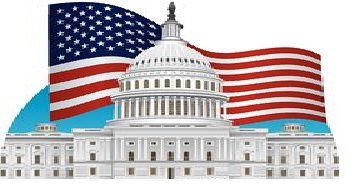 LETS TELL THE POLITICIANS WHAT YOU THINK !
TIA recently held our first-ever "Action Day in DC", which was attended by a dozen members who met with 16 Members of Congress and their Senior Staff in a day-long series of back-to-back meetings. Everyone thought it was a great experience, but what we learned made it clear that we need to step up our lobbying efforts and make them more continuous.
On this page, we will keep you updated on these efforts and on ways you can get involved, as there is strength in numbers! Please visit often and look out for updates in the TIA Newsletter and by E-Mail.

Congress Has Plans For Your Business:

v
Force You to Pay
O
vertime
"time-and-a-half" to Most of Your Workers


v
Make it a Lot
Easier To Sue You
For
Discrimination


v
Hold
You Responsible
for Misconduct
by Contractors & Suppliers you Don't
C
ontrol


v
Restrict You Marketing
Your products How You Want (Labeling Non-GMO, "Natural")


v
Help
Unions Organize Your Workers
a Lot More Easily ("Ambush" Rule, Micro-Unions
)
So What Can You Do?

Come To TIA's Next "Legislative Action Fly-In" Day in DC!

Join the New TIA Legislative Committee!
For More Details, Please Contact Jim Kabbani jkabbani@tortilla-info.com