TIA's Hands-On Tortilla Production Class!
December 5,6,7 of 2023
Los Angeles, CA
Sessions at SoCalGas Energy Resources Training Center
9240 Firestone Blvd, Downey, CA 90241
Sleeping Rooms for Out Of Town students at Embassy Suites, Special Rate Below

Give your business the competitive advantage that comes from having your staff really understand
all the important aspects of tortilla making (both flour and corn)

Taught by top experts in our industry, this 3-day Hands-On production class will give you
the opportunity to:
* Actually mix your own dough trying many different formulations, then
* Bake your own tortillas in a commercial-grade oven, and
* See the finished results of the different formulations.

You'll also learn the science behind why & how tortillas turn out the different ways they do, properties of different flour types and additives, and learn how to trouble-shoot your own finished products !
QUESTIONS: Contact Jim Kabbani - E-mail: [email protected]

REGISTER:
For Registration please click HERE HOTEL booking link coming
Embassy Suites Downey
8425 Firestone Blvd, Downey, CA 90241
$169 a night

Note: private versions of this class can be customized & taught on-site at your plant; e-mail jkabbani@tortilla-info,com)

Receive a Certificate of Completion! Receive a USB with All Class Materials!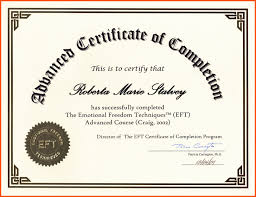 Course Syllabus & AGENDA


Hands-On Tortilla Production Course

Dr Kirk O'Donnell, Lead Instructor - Bill Zimmerman, Co-Instructor
Day one - Tuesday, December 5
8:00 to 8:30 Orientation and course objectives
8:30 to 9:15 Defining tortilla quality:
-- What makes a good product
-- How do we measure and describe product defects?
9:15 to 10:15 Flour tortilla formulation:
-- Common ranges of ingredients
-- How to create and modify a formulation
10:15 to 10:30 Break
10:30 to 11:30 Wheat Milling and Flour:
-- How flour is produced
-- Why flour quality changes
-- How to measure and adjust for quality variations to
produce consistent quality of dough and finishing product.
11:30 to Noon Preparations for hands-on activities
-- Assign teams and responsibilities
-- Orientation to kitchen
Noon to 1:00 Lunch break
1:00 to 5:00 Hands-on production of flour tortillas- Ingredient variations on
Hot-pressed tortillas
5:00 to 5:30 Post-lab comments and questions
5:30 PM Cocktail Reception
Day two - Wednesday, December 6
8:00 to 9:15 Application of Enzymes, Emulsifiers, and Gums in flour tortillas
-- Definition and sources
-- Benefits of using
-- Labeling concerns
-- Observe demonstrations
9:15 to 10:15 Chemical leavening:
-- Understand the __magic-- of baking powder
-- Understand options when using baking powders
-- Observe demonstrations
10:15 to 10:30 Break
10:30 to Noon Score class:
-- Teams present products made yesterday
-- Understand causes and effects of variations
-- How might changes in formulation and process improve?
Noon to 1:00 Lunch break
1:00 to 2:15 Control of the mixing process
-- Objectives of mixing
-- How to manage the process when flour changes
-- How to control water temperature and dough temperature
-- How to choose the right mixer for the job
2:15 to 2:30 Break
2:30 to 4:00 Traditional process of corn tortilla production
-- Selection of corn
-- Corn cooking, steeping, washing, and grinding
4:00 to 5:00 Use of pre-cooked corn flour (masa flour)
-- How it is made
-- Available options
-- Advantages and disadvantages
5:00 to 5:30 Questions and answers
5:30 PM Adjourn
Day three - Thursday, December 7

8:00 to 9:00 Hands-on corn cooking
-- Participate in formulating and doing a corn cook
-- Observe demonstrations of differences in cooking temperature, steeping time, and formulation
9:00 to 10:00 Hands-on production of corn tortillas
-- Wash, drain, and grind
-- Divide and form
-- Bake and observe
10:00 to 10:15 Break
10:15 to 10:30 Post-lab comments
10:30 to Noon Observe and discuss variations of controlled lab tests
-- Ingredient variations
-- Process variations
-- Impact on shelf life
Noon to 1:00 Lunch break
1:00 to 2:30 Flour Tortilla Production after mixing
-- Hot-press, die cut, and hand stretch options
-- Equipment available
-- Controlling the process
2:30 to 2:45 Break
2:45 to 4:00 Flour tortilla troubleshooting
4:00 to 5:00 Corn tortilla troubleshooting
5:00 to 5:30 Questions and Answers
5:30 PM Awarding of Certificates / End of program / GROUP PHOTOS