REGISTRATION PAGE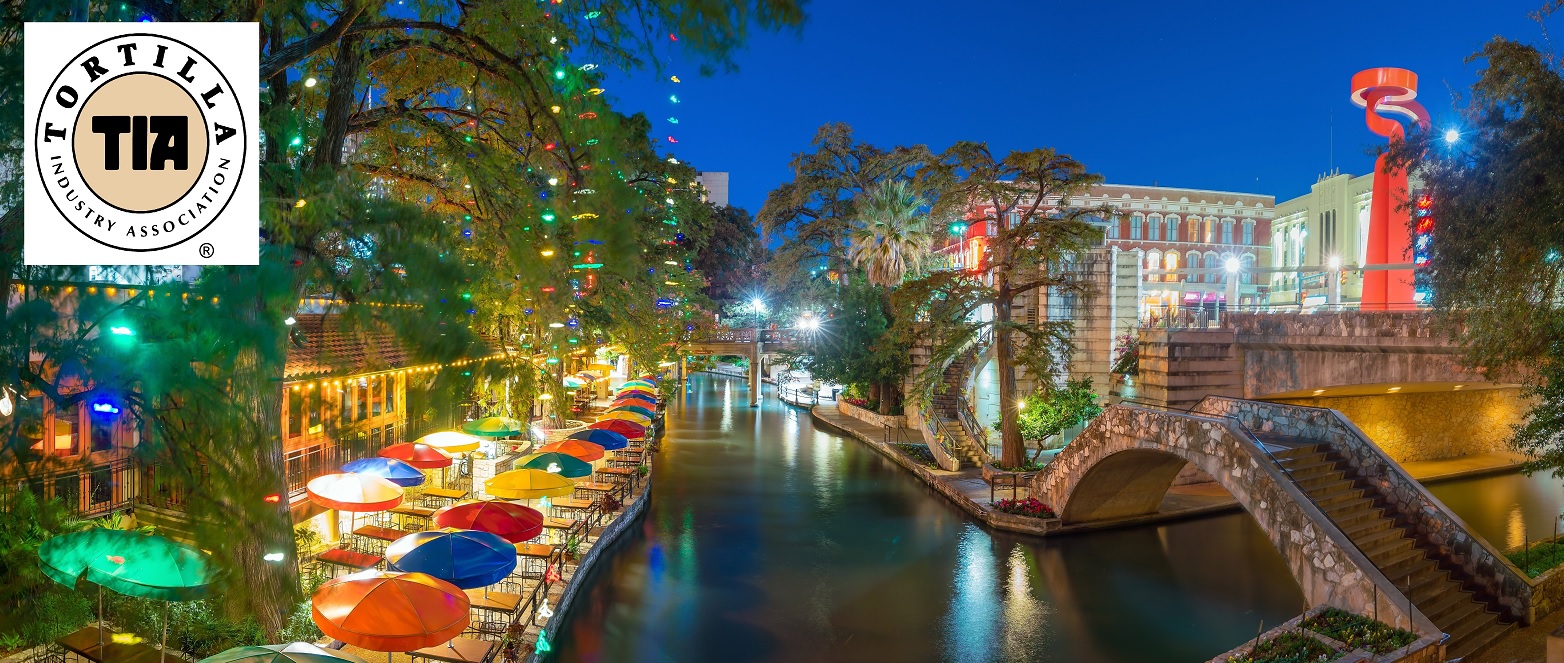 The TIA Convention Comes To an Exciting NEW Destination!


Marriott Rivercenter, San Antonio Texas!
101 Bowie Street, San Antonio TX 78205
July 9th-10th 2021


* * Registration OPEN! * *

NOTE: Early Bird Discount Deadline EXTENDED to June 25th

On-Line Registration - NOW CLOSED - Please Register On-Site In Person
Download Paper Registration Form in English - Click HERE
Para Formulario en ESPANOL, por favor hace click AQUI


EXHIBITORS Booth Staff only - to register Exhibit Personnel, please click HERE
NOTE: If you are a vendor or supplier to the industry but not exhibiting this
year, you MUST register as a "Non-Exhibiting Vendor" - for details please
contact: terri@tortilla-info.com


Your Benefits in Attending:
1. Make key contacts you need to grow your business and increase sales
2. See all the latest in equipment, ingredients, packaging under one roof
3. Learn about developments in tortilla formulation, production and
regulations from experts
This is where you need to be!

Who Attends?
Participants are business owners and senior managers involved in every
aspect of the industry including tortillas, flatbreads, wraps, or chips. Whether
you are a producer, supplier, or provide supporting services in any functional
area, the TIA Convention is what you need to succeed!


COME MEET OUR EXHIBITORS!