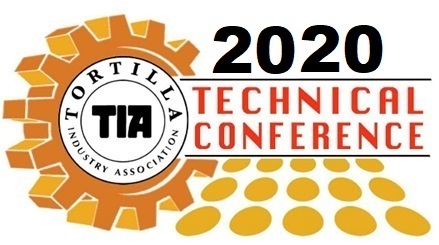 *** Virtual Conference ***
Was Held On:
October 5th 2020


All Sessions Were Recorded & The Recordings Are AVAILABLE to Paid Registrants

Next Steps:
A) If you already registered & Paid:
Obtain your link to the videos page by e-mailing Jim Kabbani: Registrants
B) If you have NOT previously registered & Paid, You Still Can!
Purchase your Registration for $149
Online Registration - please click HERE
Paper Registration - please click HERE

Agenda Topics You Will Have Access To: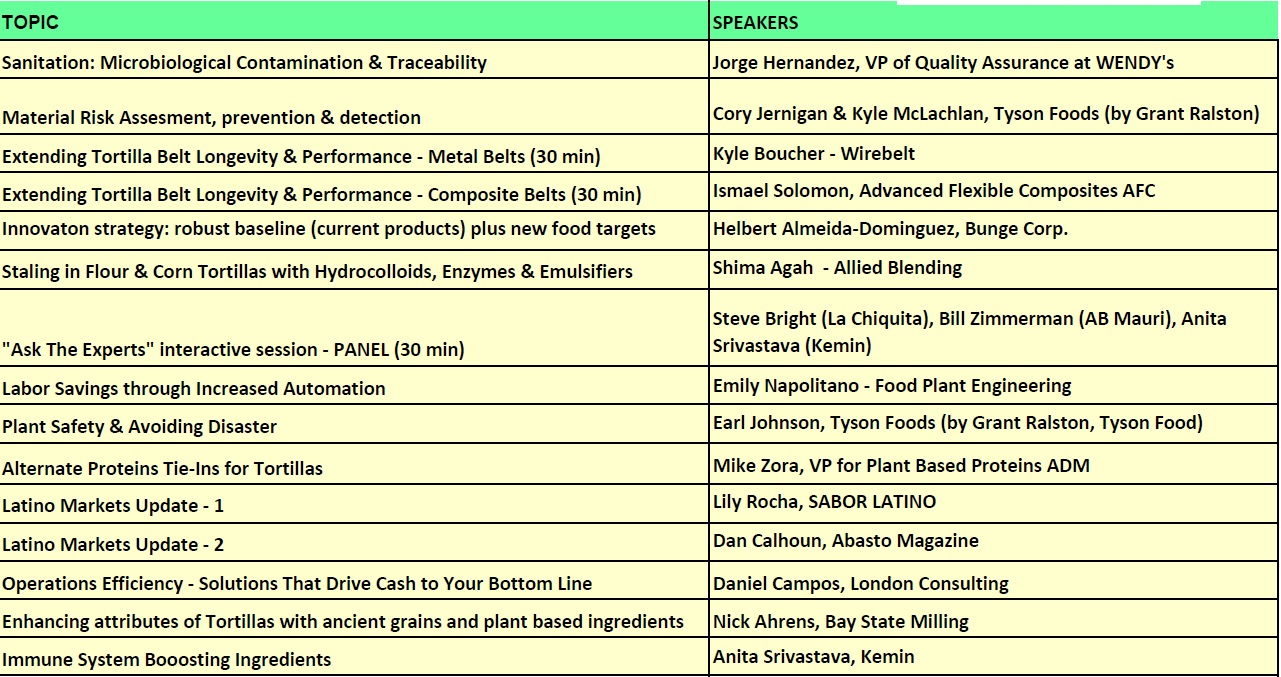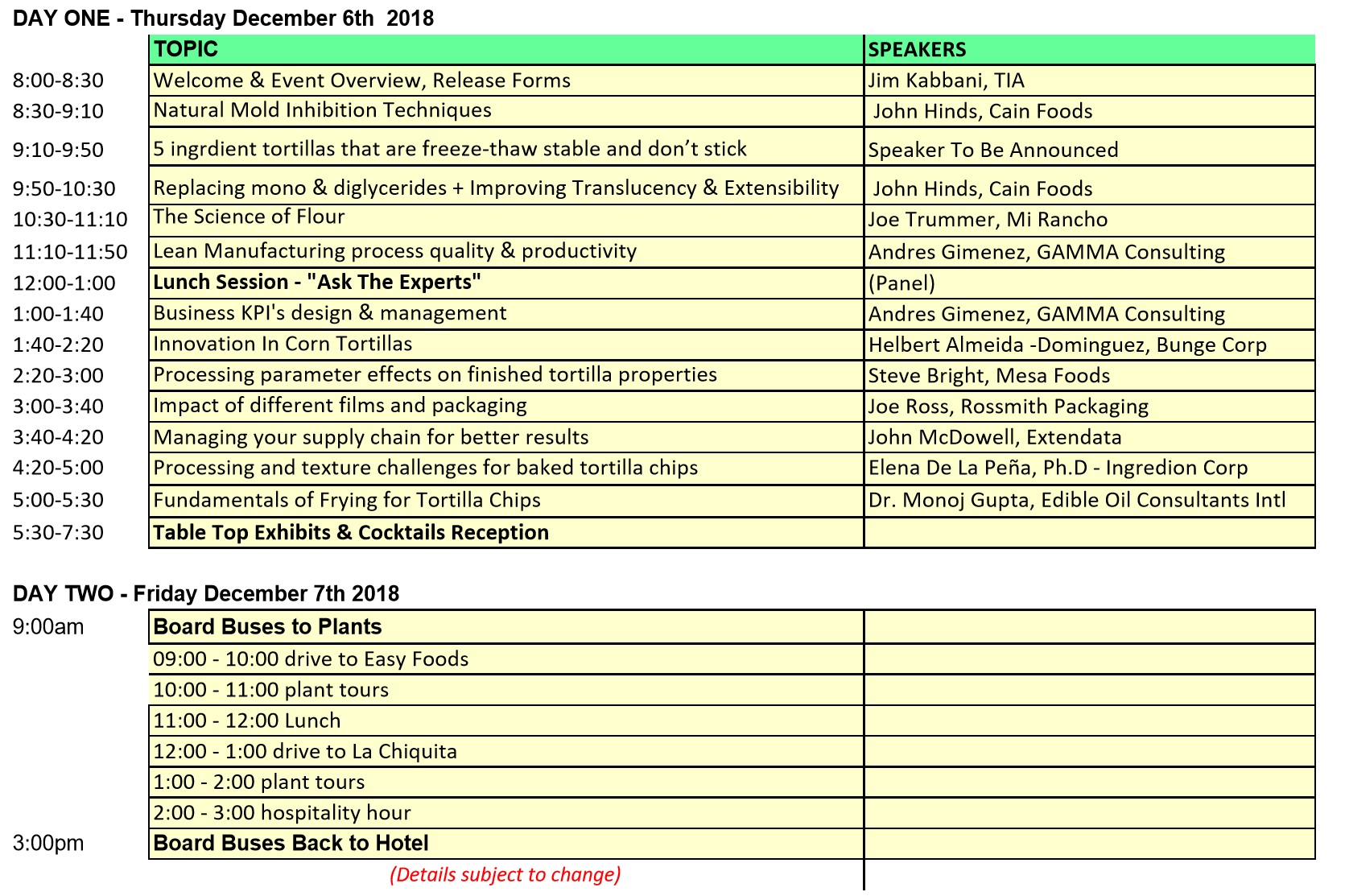 (Some Sessions Included brief commercial Video or Still Ads as "Virtual Tabletops" from sponsors)

NEXT YEAR:
We have transferred our contract with the Hyatt Regency Long Beach from 2020 to 2021 therefore we look forward to gathering together in person in Long Beach next October! Check here or watch the TIA Newsletter for updates.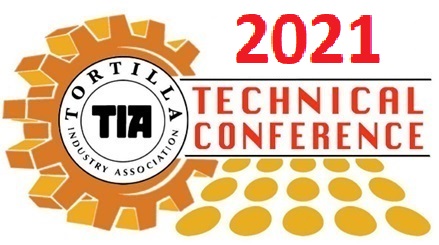 HYATT REGENCY LONG BEACH
October 13th-14th 2021

For Questions, Contact Jim Kabbani 800-944-6099 Ext 1 or E-mail jkabbani@tortilla-info.com